Welcome to Höörs Gästgifwaregård
Höörs Gästgifwaregård is ideally located in Höör, next to the charming square, Gamla Torg.
Here you can eat well, sleep well, hold your conference or enjoy one of our many events.


Book a room online

Our hotel rooms are extremely comfortable, completely newly built rooms with a unique feel and atmosphere.
Book your stay with us online at the most favourable price.

Conference for all
We have conference facilities for both big and small companies.
There are several conference packages available including food and accommodation. Conferences can also be customised with activities to meet your needs.

Events
We put the focus on you as the customer and offer a unique opportunity to compose your very own experience with us.
Choose from a number of different activities to make your stay something special.

News from Höörs Gästgifwaregård (in Swedish only)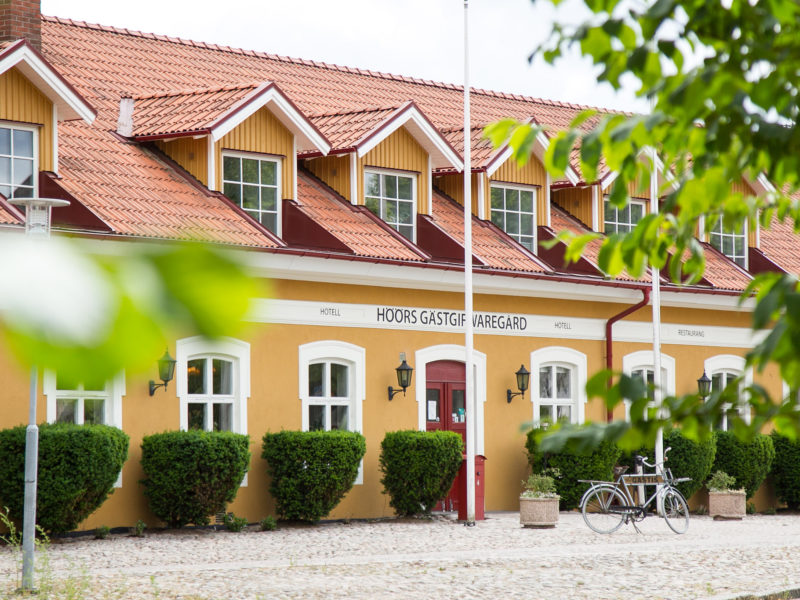 På grund av rådande läget i omvärlden, behöver vi också anpassa vår vardag. Kom mer än gärna på besök torsdag-söndag då vi har öppet!
PÅSKMENY Rödbetsinkokt lax Vit sparris / Äggulekräm / Kryddbröd / Spetsrädisa Rosastekt Lammstek Ramslöksalsa / Morötter / Citron & rosmarinsky / Potatiskroketter med västerbottenost Maräng Aquavit & citronkräm / Rabarber / Rostat havre & kokos 3 rätter – 345: – Serveras 9-11 april Endast förbokningar Allergier eller kostbehov? Fråga vår personal!
Tack – Henrik Fors! Välkomna in för lunchavhämtning endast Torsdag 19 mars helt utan kostnad.  De hundra första gästerna får sin lunch helt kostnadsfritt då vår käre gästis-vän har valt att sponsra hemkommunen med en fantastisk gest! Han köpte 100 måltider för alla som önskar en god lunch och vill stötta oss företagare i bygden. … Read More

Höörs Gästgifwaregård on social media
Follow us on instagram and hashtag your visit with #hoorsgastis to be seen here.