The spa will open November 23
We are continuing to develop our modern hospitality offering and in autumn we will be opening our own spa. Enjoy bathing and bubbles in both indoor and outdoor pools and relax in our soft sauna or steam sauna. Savour a soothing footbath or book in for a spa treatment! Contact us if you have any questions, or to book your spa visit.
Spa Package
The package includes a 3-course dinner, spa entry and breakfast, and is based on two people sharing a double room.
Arrival on Saturday + a glas of sparkling wine: SEK 1,875
Arrival on Friday + a glas of sparkling wine: SEK 1,650
Arrival Sunday-Thursday: SEK 1,350
Junior suite: +SEK 200/pers
Royal suite: +SEK 500/pers
Deluxe double room: +SEK 100/pers
Room with queen-size bed: -SEK 100/pers
Opening hours 
Sunday - Thursday kl. 09.00-19.00
Friday - Saturday kl. 09.00-20.00
Day Spa
Monday-Thursday kl. 9.00-16.00: SEK 425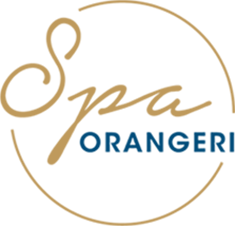 Spa Treatments

Luxury to your visit with a wonderful spa treatment.
Éminence Organics
We use Éminence Organics organic products in our treatments.